Galveston Prime is the ultimate girlfriend's guide to a healthy, active lifestyle. We don't know about you, but we are so over ridiculous beauty standards, body shaming and diet fads. 


Created collaboratively with an OBGYN, Dr. Mary Claire Haver (who is Katherine's mom!), you're going to learn about nutrition and exercise that will support you throughout your life!


We break down the science of food, how your body processes different types for energy, and how to support healthy habits through mindfulness.


Discover the healthy habits that will have you feeling more confident, energetic and inspired… FOR LIFE!
---
Phases of Galveston Prime:
[1] Intermittent Fasting


[2] An Anti-Inflammatory Approach to Nutrition


[3] Fuel Refocusing


[4] Promotion of Physical and Mental Health
---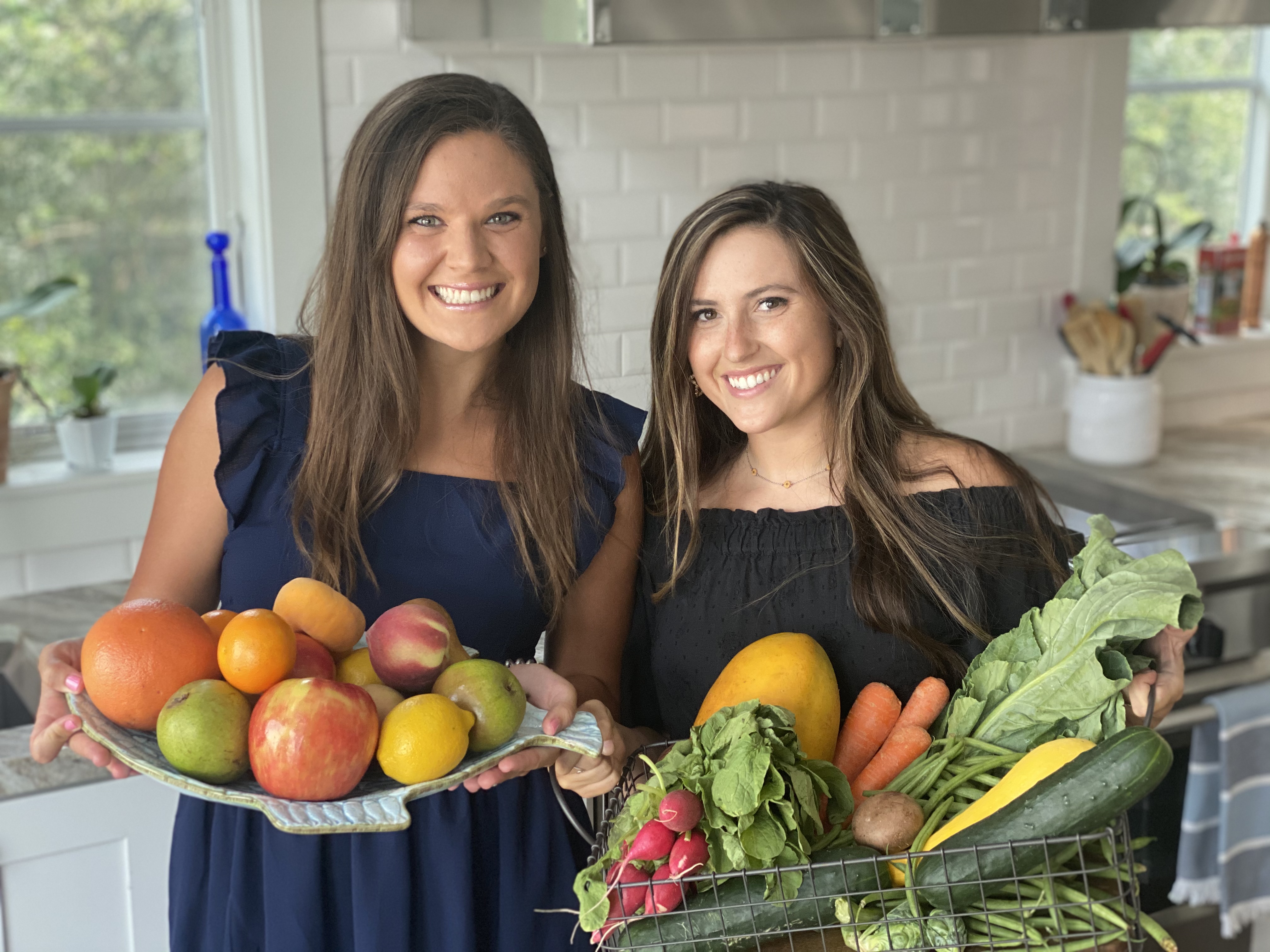 Meet the Creators and Founders of Galveston Prime
Ashley Simon graduated the University of Texas at Austin (Hook 'Em!!) in 2018 with degrees in Biochemistry and Psychology. Since graduation she has been working for Dr. Mary Claire Haver as the Operations Manager of The Galveston Diet and learned a great deal about health, nutrition, and wellness. With her background she is able to translate complex, scientific information in an easily digestible, applicable way. She enjoys running, game nights, spending time with family and friends, and got married in November so has been enjoying life as a newlywed!
Katherine Haver is a nutrition student at LSU. She decided to create Galveston Prime to give people her age a helping hand in leading a better lifestyle. She loves trying new, fun recipes, encouraging people to cook, and is excited to bring this program to others her age! Katherine LOVES coffee, is currently a lifeguard on the beach, and is a huge reader.
Why Katherine and Ashley Created Galveston Prime


"Just wanted to stop by and shout, THANK YOU!!!! I work at a hospital and overheard a conversation about your program and decided to look into it. I have since joined Galveston Prime. I'm 30 y/o and 21 months postpartum. I suffered from ppd/ppa and required medication. Since starting the program, I'm down 14lbs and have weaned off the anxiety medication. I feel the best I have ever felt. Thank you so much for the research and efforts you have put into this."
What is included?
▪️ Lifetime access
▪️ FREE access to our private Facebook group - Galveston Prime VIP
▪️ Created in collaboration with Dr. Mary Claire Haver, Creator and Founder of the Galveston Diet
▪️ One-time fee
▪️ Self-paced, online course
▪️ Instant Access to 24/7 Training
▪️ In-depth education on the practice of intermittent fasting, anti-inflammatory nutrition, and macronutrients
▪️ Information and tools to promote your mental and physical health
▪️ Comprehensive Meal Plans for 3 weeks
▪️ Grocery Shopping Lists
▪️ Real World Tips and Tricks to Ensure Your Success
▪️ 30 Day Money Back Guarantee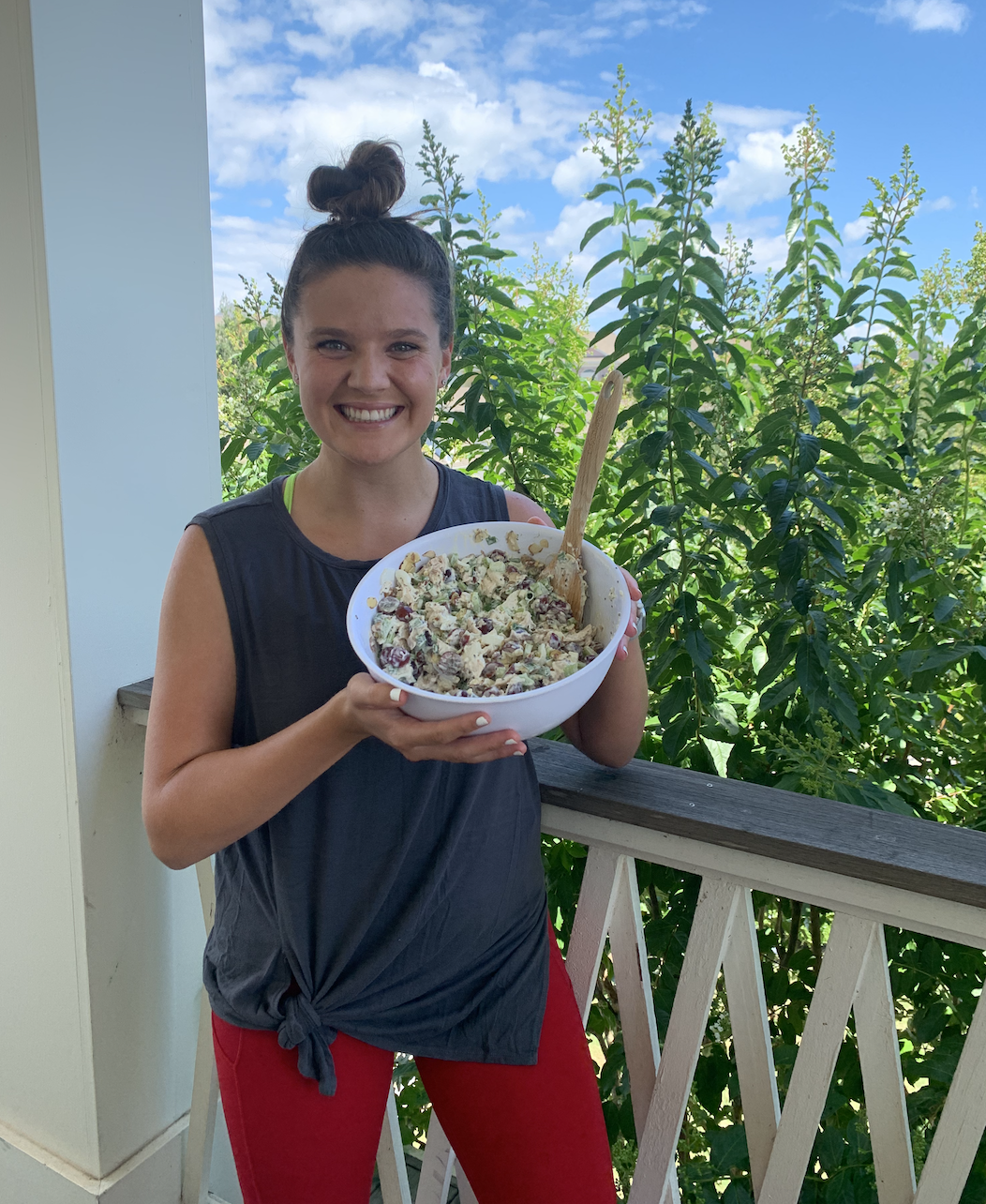 Learn More About Ashley Simon
My name is Ashley Simon, and I am the Operations Manager for the Galveston Diet, created and founded by Dr. Mary Claire Haver for women entering and experiencing menopause. 
My role at the Galveston Diet has opened my eyes to the struggle that many women have with their weight. I have quite literally seen and heard it ALL. 
I have read thousands of emails and listened to countless women searching for answers to the changes their bodies are experiencing in midlife. Most complain of fatigue, body aches, poor sleep, an inner tube of abdominal fat that does not go away no matter how much they exercise or how little they eat. They try almost every diet out there and spend so much money to no avail.
Then they find the Galveston Diet, a program designed to explain the long-term value of nutrition and healthy habits. Once women learn about food, inflammation, and understand the changes their bodies are going through, it is FREEING for them. They learn to enjoy food and eat for nourishment, avoiding a vicious cycle of eating processed foods and subsequently feeling terrible. The lifestyle changes and transformations that I have witnessed are incredible and have inspired me to make changes in my life for the better.
I am at an age where I can continue to make positive changes and educate my generation about the science behind chronic inflammation, and intermittent fasting. I am passionate about nutritional science, and it led me to develop this program with Katherine. Together, we see the need for education and change in our generation's eating habits. My degrees in Biochemistry and Psychology from The University of Texas have helped me break down the science in layman's terms and provide practical tips for applying the research to anyone's life. We have worked hard to modify the Galveston Diet for young adults and are excited to share the health, education, and research with you!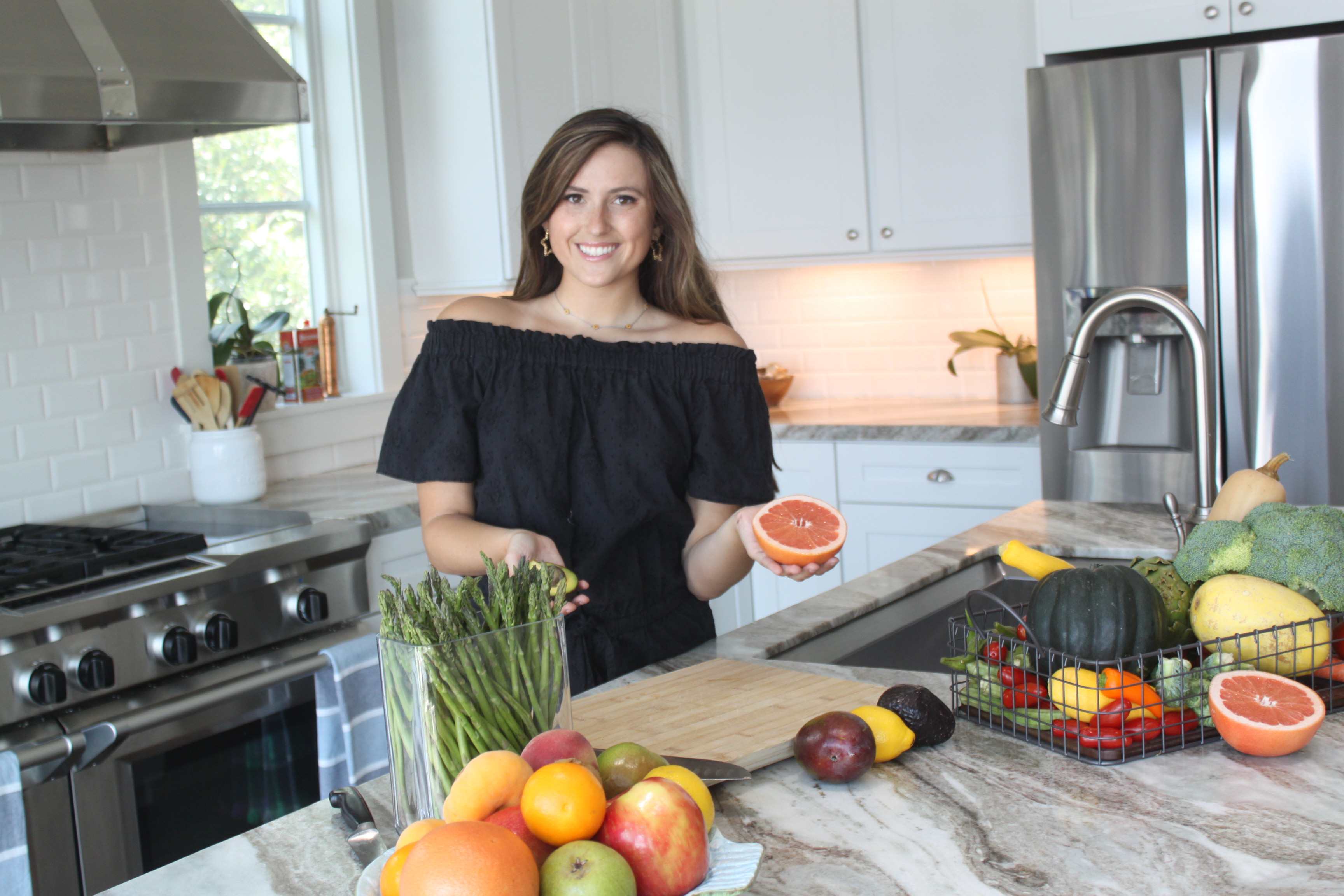 Learn More About Katherine Haver
My name is Katherine Haver, and I have been watching my mom change women's lives since I can remember. Not only is she the founder and creator of the Galveston Diet, but she is also a board-certified OB/GYN and passionate about women's health. When she started the Galveston Diet, I was immediately intrigued by the research. By following her plan and choosing a lifestyle change, women's risks for cardiovascular disease, cancer, and other devastating diseases are reduced, how powerful is that? 
Hearing thousands of women's testimonies and seeing their results, was eye-opening, food IS medicine. This reality has led me to pursue a degree in Nutritional Sciences at Louisiana State University, then complete my masters in Nutrition and become a registered dietician. Ultimately I want to become a physician and help people continue lifelong health. 
As a student, I watch people my age make unhealthy food choices, and I am surprised to find that the information available to them is not geared specifically for our age group. A question entered my mind, "What can I do to help educate my peers so that they can make better choices and build habits that can lower their risk for disease later in life?"
I realized that my calling was to create a program to help educate my generation as my mom had done for hers. I know that there is power in education, and the more we know, the more likely we are to develop better habits that will keep us as healthy as possible for the rest of our lives.  
Ashley and I have done the research and worked hard to bring Galveston Prime to you; it truly is everything that we imagined and more! 
I hope you love it!
---